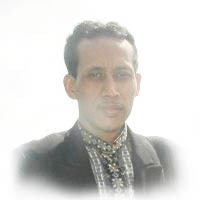 Hello. My name is Didik Wahyudiadi. I'm a professional art graphic designer and owner dikdesign.web.id and working from small Studio in Canggu, Kuta Utara, Bali, Indonesia. This is my portfolio showcasing a variety of personal and commercial projects.
During the early and mid-eighties I worked in different company, as a decoration crew, promotion staff in "Tiara Dewata Group" supermarket, Denpasar. At the same time I got involved in a graphic designer in garment company, t-shirt designer and interior designer team. In the early-nineties I worked in "Indographs" the printing house company on the center of Kuta – Bali. Basically we enjoyed our youth and had a good time also got the new experience.
"dikDesign" is basically a graphic design studio servicing as:
Logo Design,
Business Card Design,
Letter Head Design,
Envelope Design,
Postcard Design,
Brochure Design,
Flyer Design,
Magazine Design,
Catalog Design,
Shopping Bag Design,
Poster Design,
Convert Bitmap to Vector Graphic,
Vector Graphic Design,
Photo Re-Touch,
Photo Background Cleaner,
Banner Design,
Sticker Design,
Packaging Design,
Labels / Tag Products Design,
T-shirts Design,
Redraw Service by vector,
Web Design,
Printing solution, etc.
Links: